Basic Living Skills
In order to make them free from lifelong dependency we provide training to develop the basic living skills such as bathing, toileting, eating, cleaning dressing etc...

Academic skills
Reading
Writing
Alphabets
Numbers
Money Time
Categories
The school provides academic, Vocational, psychological support to the children. Children's are assessed on Medras Management Development System and practical ability and put in some categories. The categories are,
Special Education
Physio therapy
Speech therapy
Yoga therapy
Art and craft
Vocational
Dance and Music
Physio Therapy
To cater the therapy needs of the mentally Handicapped children, a team of well trained physio therapists render their service to the needy children on all working days. It is a great relief to the poor non affordable parents. We have physiotherapy unit.
Vocational Activity
Telephone covers
Tailoring
Artificial flowers
Handicrafts
Marriage Bouquets
Candle Making
Greeting cards
Phenyl
Washing powder
Liquid soap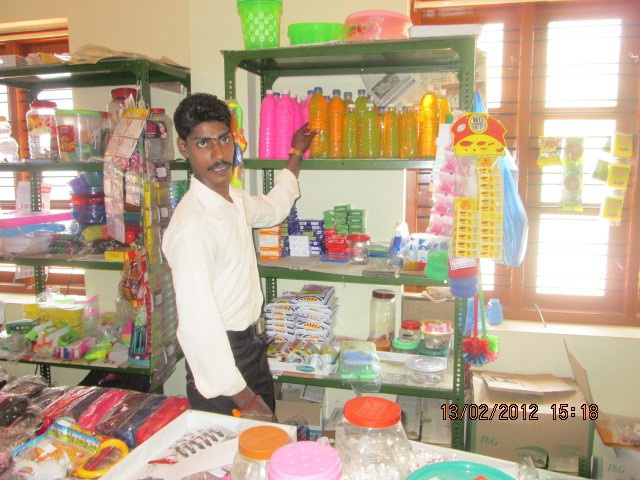 Yoga therapy
Our children require regular yoga therapy for their day to day activity. This increases strength, meditation, and focus and gives them lots of patience. It improves their health through yoga.
Speech therapy
Speech & audiology department caters to the communicative & hearing needs of the children & thus enables each child to communicate effectively in social environment. Each child is given one to one training program to enhance his or her functional communication.